Teufel, Linux and Bluetooth
Teufel is a German Company located in Berlin which produces premium high quality audio systems.
Since I am a fan of quality and like to use Linux, I was curious to find out whether some of the more recent products would work on my system.
In most cases I use headphones, but sometimes you want to have some speakers so you would show someone something. Also I wanted to have it cableless, so bluetooth audio sounded like something interesting.
Since I like stereo sound devices and many bluetooths devices as apparatus usually are composed by only one speaker or are difficult to be placed separately locationwise, it was hard to find something suiting.
But after searching on the Teufel Site I finally found them: The BOOMSTER GO Stereo-Set https://teufel.de/boomster-go-stereo-set-106150000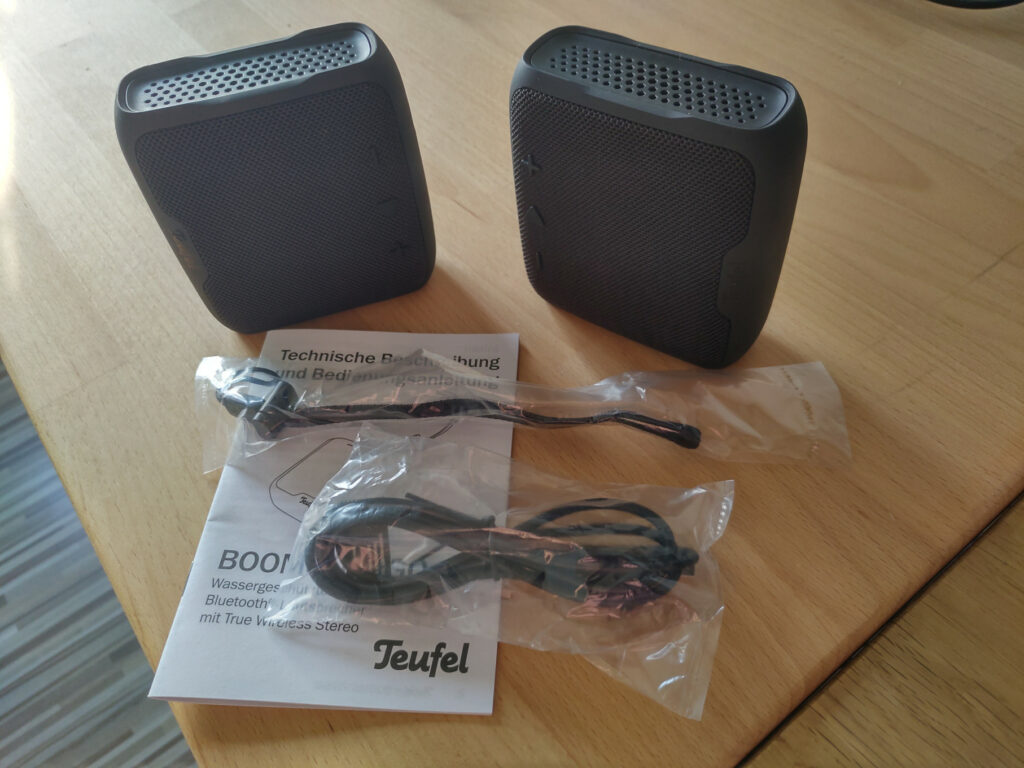 You can get one and use it as any bluetooth audio device, but having two of those you can use a feature called TWS: True Wireless Stereo. What it is, you tell the device that one is the delegator with your central (PC, Smartphone, Notebook, whatever) and the second one is just an extension, like the second speaker. The best thing is, you can place them separated, up to ~10 meters and get that way a true sense of stereo sound.
So after loading the battery for a while, I turned on one device.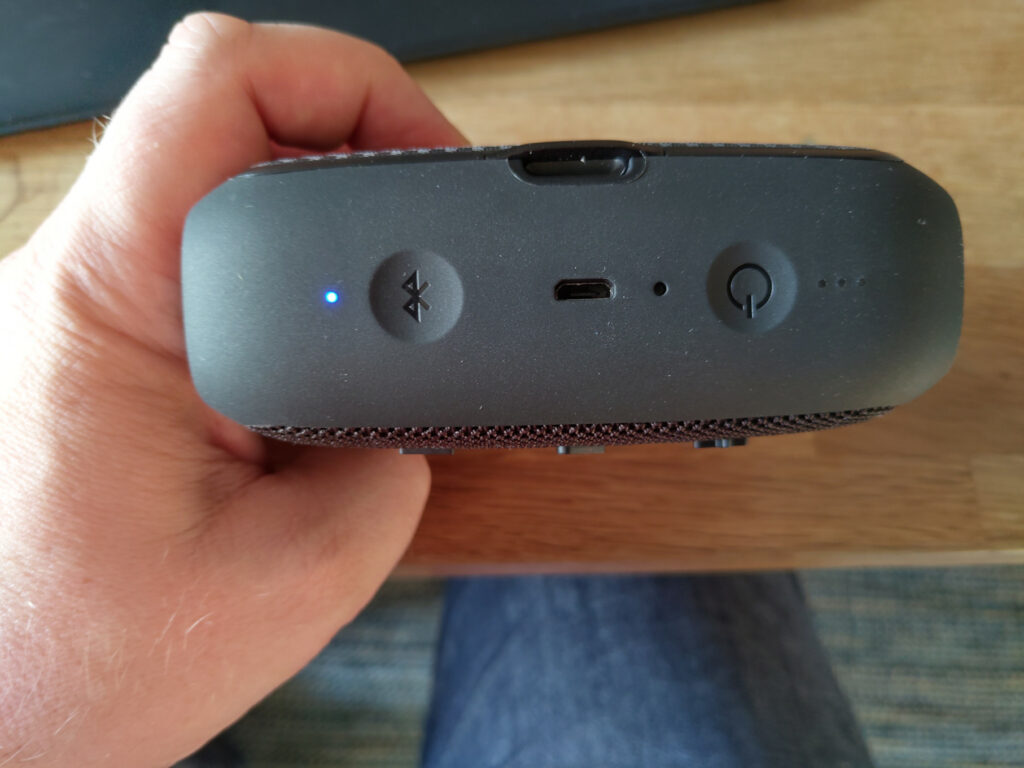 After pressing the Bluetooth button for two seconds, the device appears in my System Settings under Bluetooth.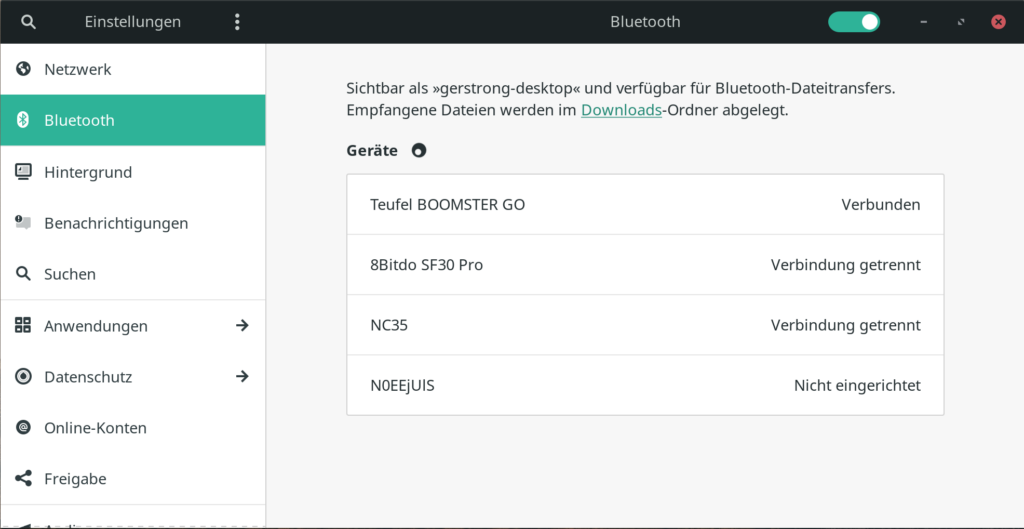 I just clicked on it and got connected. Now I turned on the second device and on the first device I pressed the Bluetooth and Plus Buttons for 3 seconds together. After that on the second device I pressed the Bluetooth button for 2 seconds. Now TWS got enabled and the stereo is running across both devices. Getting it to run on Linux (my Manjaro System, probably similar on Ubuntu) was a piece of cake.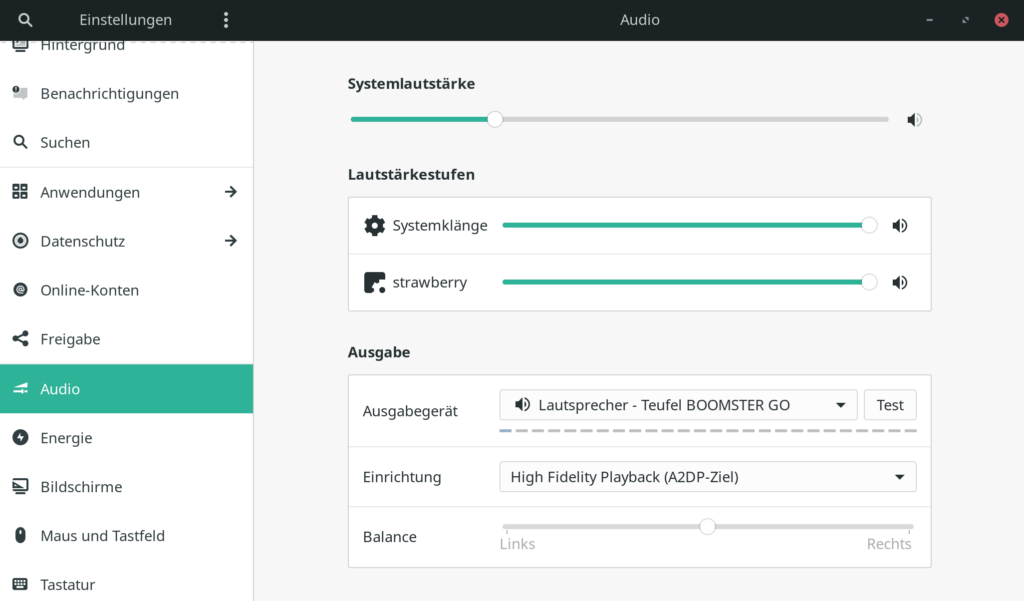 There was just one thing. Those devices are quite loud by default. So when enabled, you should lower the volume before you play something with those. 😀
So, yes I totally recommend those speakers. If you need a bluetooth dongle, I can recommend you that one: https://www.asus.com/de/Networking-IoT-Servers/Adapters/All-series/USB-BT500/